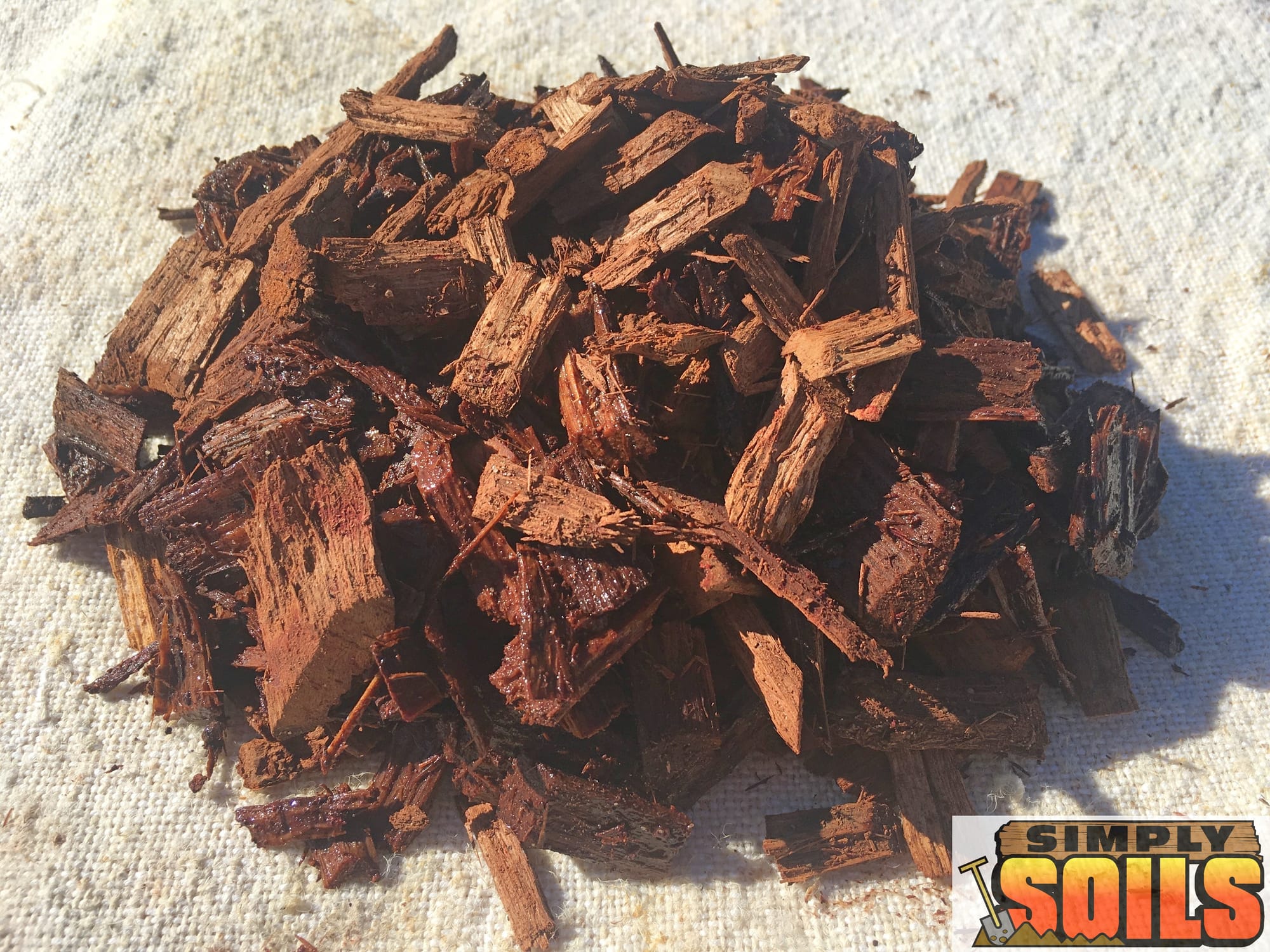 A GRADE MARRI WOODCHIPS


A Grade Marri wood chips available at Simply Soils. Sourced from sustainably managed forestry in the South West, Marri Wood chips are a hardwearing and sustainable choice to mulch your garden with.
Ground to specifications; the majority of chips are between 20mm and 50mm in size. Marri wood chips are an excellent ground cover mulch and greatly assist in reducing evaporation from the soil.
Marri wood chips are amongst the longest lasting of organic mulches available. An attractive red-tan colour when fresh, Marri wood chips, being natural and un-dyed fade to grey as they wether over the course of time.
Marri wood chips are used in all ground cover applications, from home gardens, to large scale commercial projects.
YARD PRICING
| PER 20kg BAG | PER 6x4 TRAILER LOAD | PER m3 |
| --- | --- | --- |
| $7.50 | $75 | $100 |
DELIVERY AVAILABLE- please view our Delivery Zone Map for pricing
(minimum delivery quantity 1m3 in green and blue zones, 2m3 in all others)
N.B m3 Rate applies only when 1m3 or more is loaded at one time.
PER SCOOP RATE= ½ 6x4 Trailer Load Rate
PER ½ SCOOP RATE= ¼ Trailer Load Rate or $10 whichever is greater (Minimum charge)
DISCOUNT AVAILABLE FOR THE TRADE- GET IN TOUCH TO DISCUSS