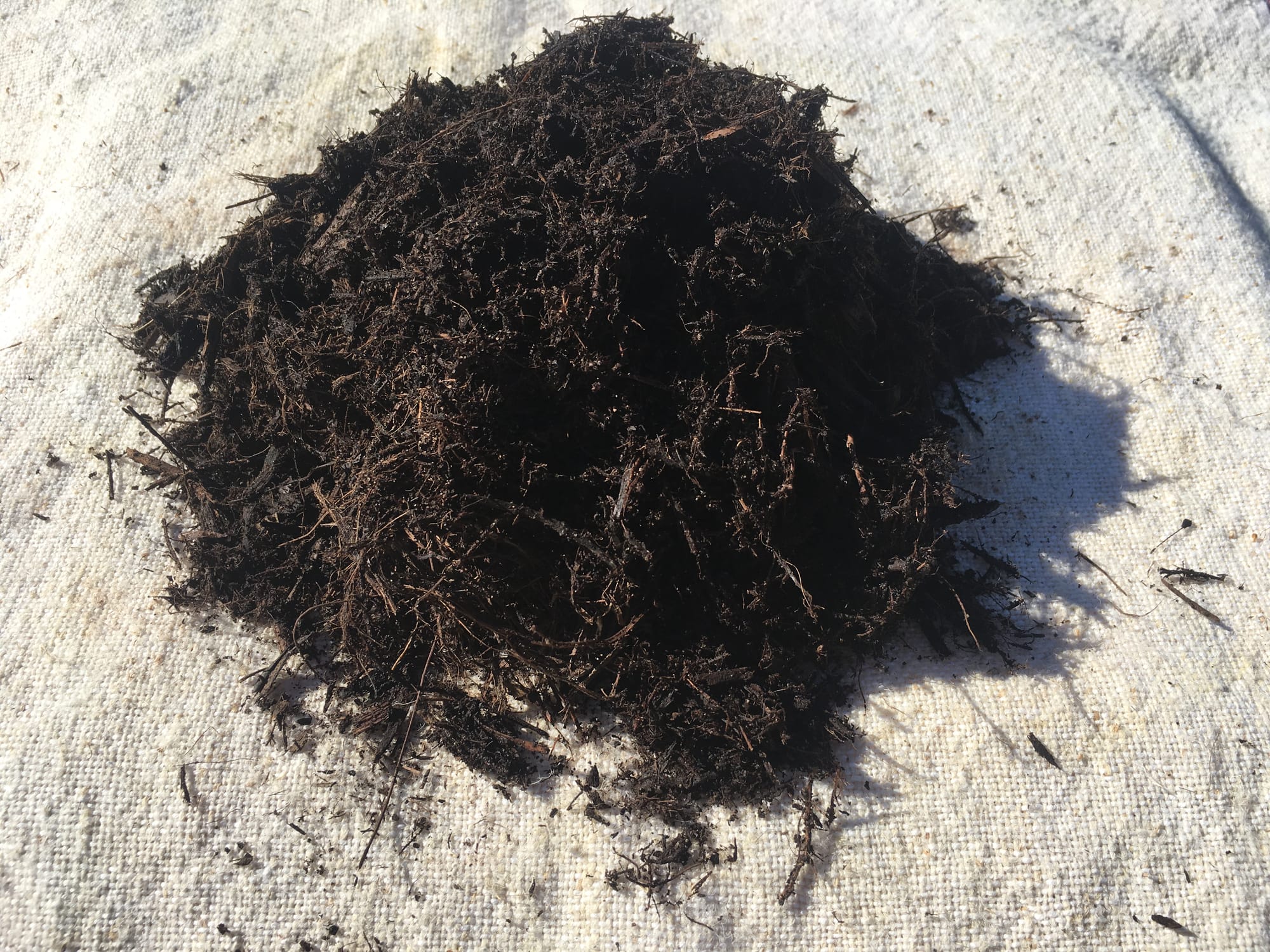 TROPICAL BLACK MULCH
Tropical Black Mulch consists of ground and composted tree waste blended with screened black peat. A water saving and cost effective mulch, Tropical Black Mulch is useful in helping to reduce evaporation from garden beds, especially important in Perth's warm and dry climate. As well as it's water saving functional properties, Tropical Black Mulch has a rich, dark colour which provides a great colour contrast against leafy green plantings!
Always in stock at Simply Soils; you can pick up or we can deliver direct to your site. If you'd like to pick up we have free courtesy trailers available to use for up to two hours.
YARD PRICING
| PER 20kg BAG | PER 6x4 TRAILER LOAD | PER m3 |
| --- | --- | --- |
| $5 | $50 | $70 |
DELIVERY AVAILABLE- please view our Delivery Zone Map for pricing
(minimum delivery quantity 1m3 in green and blue zones, 2m3 in all others)
N.B m3 Rate applies only when 1m3 or more is loaded at one time.
PER SCOOP RATE= ½ 6x4 Trailer Load Rate
PER ½ SCOOP RATE= ¼ Trailer Load Rate or $10 whichever is greater (Minimum charge)
DISCOUNT AVAILABLE FOR THE TRADE- GET IN TOUCH TO DISCUSS